LoneStar eBikes is Texas premier supplier of eBikes and bike related accessories.
LoneStar eBikes is dedicated to promoting eBike and bicycle usage across Texas. We love helping people over 45 and those with special medical needs; however, we have eBikes for EVERYONE. We truly do believe that the "e" is for EVERYONE. We started as a specialty builder of eBikes in Temple, Texas. We now have a retail, rental and tours location in Salado, TX.
LoneStar is dedicated to meeting the individual needs of each customer. We provide a variety of options to solve specific needs.
eBikes are Fun!
LoneStar was created from the idea that Biking is Fun! For many, however, the fun is lost due to our bodies changing in ways that make biking a chore.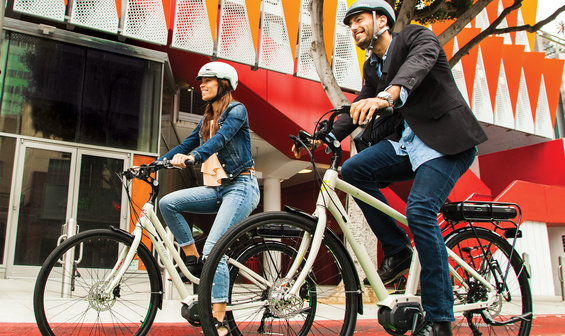 Electric Bikes provide the solution to getting sweaty during commutes, getting exhausted on short rides, keeping up with your children (or grandchildren), and pain when you exercise. E-Bikes provide an electric motor to assist in getting started, going up hill or when you get tired.
Jay Ford discovered eBikes after giving up on cycling outdoors, and spending years on an indoor exercise bike. Jay realized that exercising could be fun, refreshing and productive on an eBike. Unfortunately, quality eBikes are hard to find in the U.S. and getting one that specifically fits your needs is almost impossible. Jay started LoneStar to solve these issues and share his passion with others.
'e' is for everyone!
LoneStar is committed to community, exercise, the environment, transportation, safety and education.
We believe that every business should participate in activities to help their local community. We make every effort to help the local businesses around us to grow and improve.
Exercise is the foundation of good health, and cycling. We want to make it possible for every body to get exercise.
The environment will support the future and we need to protect that future. We recycle, re-use, limit waste and ride bikes whenever feasible.
Safety and education are related because educating ourselves about biking, driving and walking helps keep everyone safe. It is important to think about safety at all times. LoneStar provides classes and training on safety, bike maintenance, bike improvements, etc.
LoneStar eBikes also accepts bikes, parts in good condition, accessories and tools. We recondition these bikes to give to others, especially children, to use and enjoy.